On holiday like at home: welcome to Apulia
---
Holiday home in Campomarino with spacious and comfortable rooms, for the beach holidays of the whole family.
Accommodations tastefully furnished and designed for a relaxing and comfortable stay.
The Holiday Home
Booking a stay at Ficheto di Puglia is the right choice for couples who want to live an experience in total harmony with nature and are looking for a holiday home in Campomarino, cozy and family, where to spend a relaxing stay away from the hustle and bustle.
Large family?
For a large family, not far from Ficheto di Puglia, is available our private villa with swimming pool and large garden. It will offer you a refreshing rest at the end of every adventure or it will simply be the ideal place to spend pleasant sunny days in contact with nature, in simple and comfortable relaxation.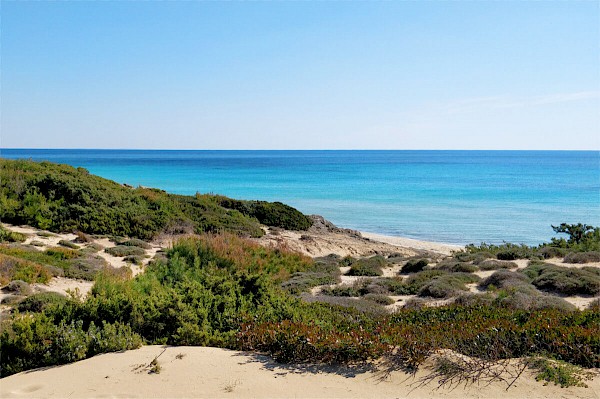 Campomarino surroundings
Apulia is one of the most loved lands by Italian and foreign tourists. The variety of its morphology offers travelers different attractions ranging from cities of art, the colorful hills, small villages, the clear sea with beautiful dunes. There are many ways to experience this magical and romantic land.